5 New Jersey Rt. 94
Vernon Township, NJ 07462
(973) 209-1350
Welcoming Newborns – 13 Yrs
At Growing & Knowing Academy, we are fully staffed and ready to care for your child as if they were our own! Our facility is equipped to handle the learning and growth of all children, from infancy to elementary ages.
Slideshow
Our Staff
From a NJ Board Certified K-8 Educator to certified early childhood development teachers, we have the most dedicated,experienced talented staff in the state. come in and meet us and you will see for yourself ,the best educational foundation a parent could want for your children,there is no question, you are in the right place!
Proper Staff to Child Ratio
State Licensed
CPR & First Aid Certified
CDA and NJ State Certified Teachers
Nurturing Infant Care
Yearly required hours obtained by staff to maintain certifications
Foreign Language Classes
Sign Language Classes
Special assemblies with special guests
Aftercare Tutoring and Mentoring
Music and Learning Curriculum
Created Arts Curriculum
Aftercare homework and project time to ensure your childs home work is completed when you pick them up
Many more summer and school year programs being offered…..Come Join us and start your childrens futures here at G&K Academy!!!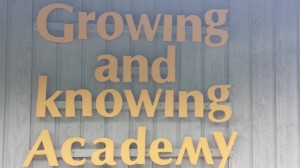 At G&K we have several rooms to meet our students needs, a newborn/infant room, toddler room, as well as rooms for our older students and lunch/snack area complete with tables and chairs that are built for our students we also offer a spacious safe play area outside, 3 sets of child ready bathrooms and changing stations, quiet areas and …..not so quiet play areas of our students free time where our kids can be kids

Our Facility
Hours Of Operation
Monday – Friday
6:00 am – 6:30 pm
Contact Forms For Weather And Holiday Schedule
Please fill out the forms and either email them back or bring them in to Mrs.Gail or Miss Flo
**School Closings will be posted on our Face Book Page and also on the radio 102.3 WSUS**
Special Announcements
Copyright © 2013 - Growing & Knowing Academy. All Rights Reserved
Site Designed By: Visualizing Reality